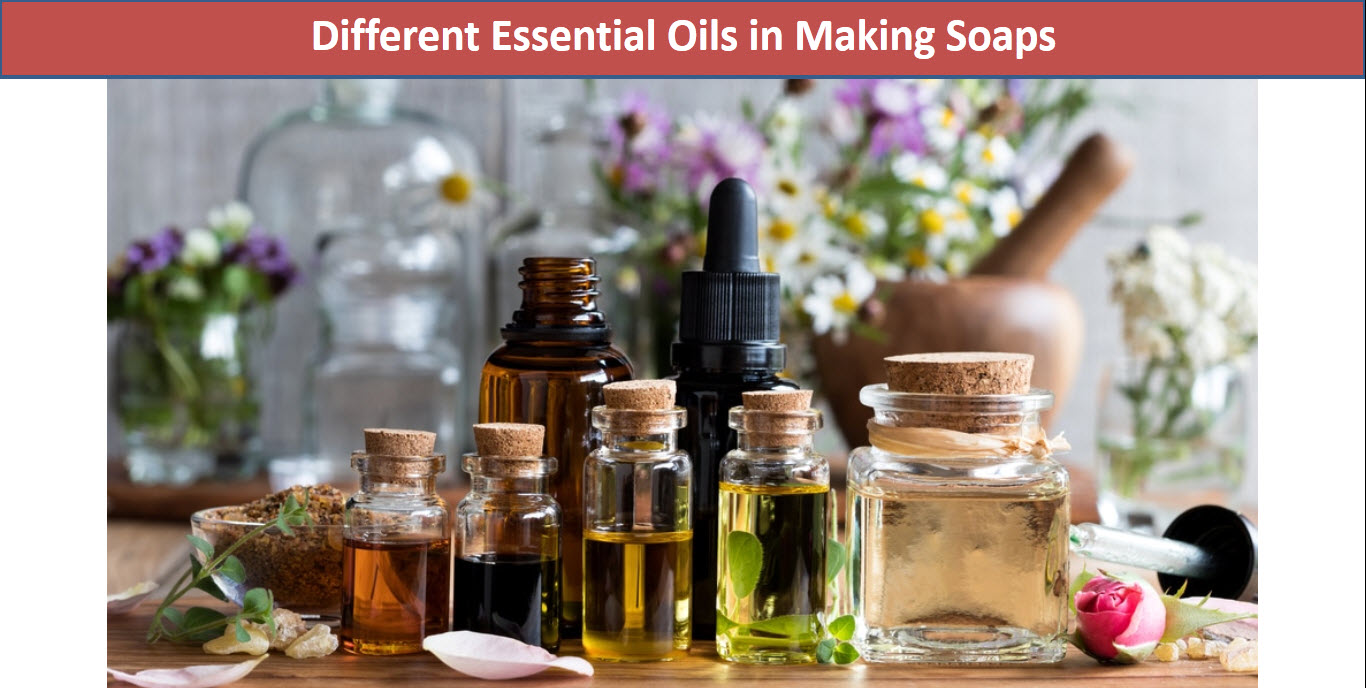 Different Essential Oils in Making Soaps
A growing market for essential oils for soaps has emerged over the past few years. The global market for essential oil soaps is expected to reach above $450 million by 2026. More companies are turning to essential oils to scent their hand-made products. These fragrances have many benefits, including antibacterial and health properties. They are also safer than synthetic fragrance oils, and many companies are turning to these natural fragrances to satisfy consumers' preferences for natural products. You can find many essential oil-based soaps in retail, pharmaceutical, and supermarket stores.
Lavender: It is a popular scent for homemade soaps. It has a floral, herbaceous aroma and helps clear skin. Lavender 40/42 is slightly less floral than its cousin, Bulgarian Lavender. Other lavender options include Rose, Lemon, and Cedarwood. You can mix them to create a custom fragrance for your soap. Many soap makers swear by the purifying and medicinal aroma of this oil. It is widely available in soapmaking suppliers and is often inexpensive. The lavender variety is the most popular amongst consumers. The more expensive lemon variety adds a citrusy, woodsy aroma. Most essential oils for soaps contain tea trees. If you choose to blend two different scents, make sure to try a combination of the two.
Rose: The most common rose essential oil is known to help reduce the appearance of fine lines. It also soothes irritations and relieves pain and rashes. Juniper: Another lavender essential oil, juniper berry has purifying and skin-unifying properties. Melissa: The flowery lavender fragrance is often used to soothe rashes and surface damage. While many of these oils are common in soaps, some are phototoxic or contraindicated for certain people.
Pine: A few essential oils are suitable for soap making. The most common type of pine essential oil is Scotch pine, but other varieties can be substituted for the manly scent. Both types of pine essential oil are effective. They give the soap a manly scent, but have low volatility and are not suitable for all soaps. They should be blended with other fragrances to help them last longer in the soap.
Tea Tree: is another essential oil for soapmaking. It has a distinct camphorous aroma and is widely used in facial products. Its anti-inflammatory properties make it a popular ingredient in soaps for both men and women. It also smells good when combined with other fragrance oils, including rosemary and bergamot. If you are using essential oil for your soaps to treat your skin, choose those with a high concentration of lavender.
Orange and Lemon: These are popular essential oils for soap. They blend well with most essential oils. However, you need to be careful when choosing essential oils for soaps for kids. Some essential oils are flammable and can cause contact dermatitis. It is also important to make sure you read the labels and descriptions before using them in your soaps. Some of the best citrus and grapefruit oils are diluted and photosensitive.
The most common and versatile lavender essential oil is the most fragrant of the three. Its smell is fresh, citrusy, and floral, and it can be added to many different types of soap. It is the common plant oil for fragrance and can be obtained from most essential oil distillers. These oils can be purchased in soapmaking supplies and essential oil distillers. The prices of essential oils vary, so it is recommended to ask for samples before purchasing any. Just remember that the more expensive a fragrance is, the less likely it will be useful. Besides its calming properties, lavender is also effective for treating surface damage. If you want to add a particular fragrance, you can use a few drops of it in your soap.
The Bottom Line
Essential oils can add a natural fragrance to your soap. These promote skin health and help fight rashes. Other essential oils for soaps include lavender, juniper berry, and melissa. Depending on the type of plant, it is necessary to select a scent that will be pleasant to the eyes, nose, and skin. There are several essential oils for soaps that can be used for skincare.