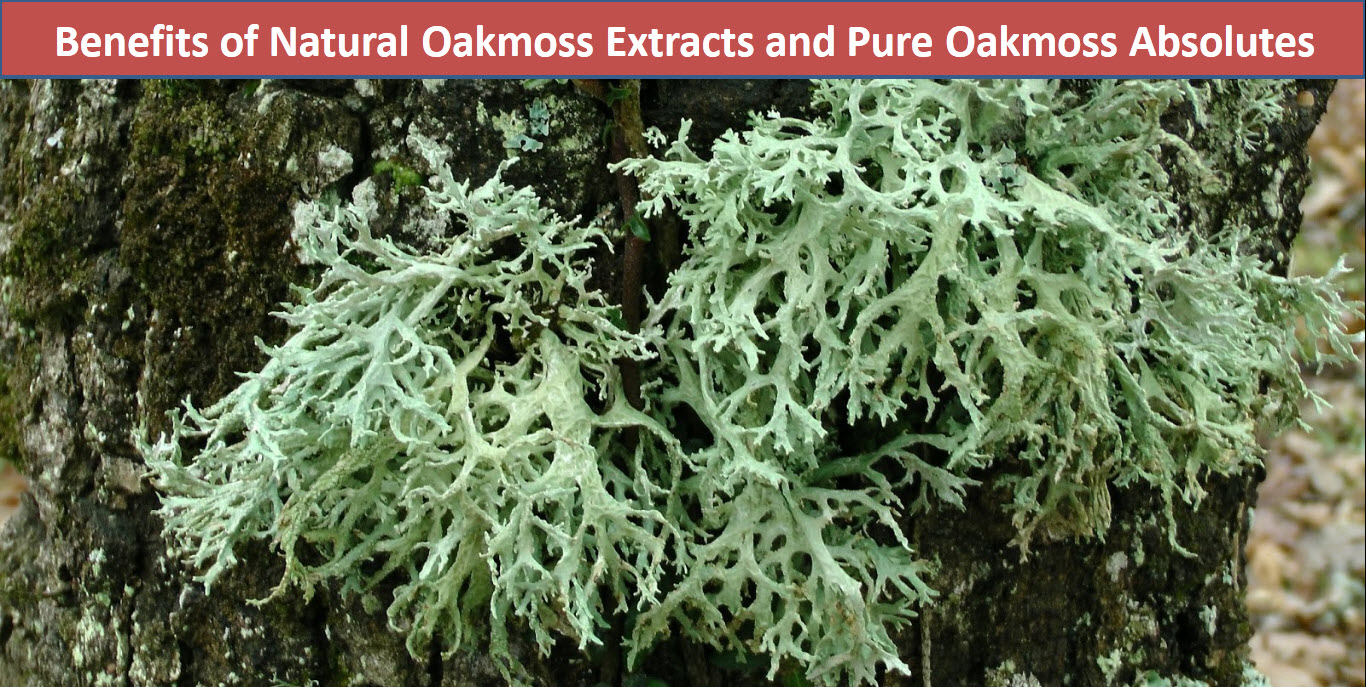 Benefits of Natural Oakmoss Extracts and Pure Oakmoss Absolutes
The scent of oakmoss is very distinctive and can be quite difficult to describe. The lichen, which grows on oaks and other trees in temperate regions, resembles the shape of deer antlers. When dry, it is green and minty in color, and when wet, it is dark olive-yellow. Many perfumers use oakmoss as an ingredient because it evokes the smell of wet forests. When used as an essential oil, it is grounding, promotes spirituality and prosperity.
What is Oakmoss?
As a natural product, oakmoss is very common in the world's forests. It is a fungus or lichen and grows on oak trees. It is typically found in mountainous areas with lush forests. This fungus has numerous uses in the perfume industry, including in making fragrances and perfumes. However, some people may not know that oakmoss is obtained from a fungus, which means that the lichen's scent is completely unrelated to a fungus. Oakmoss thrives mostly on the trunk and branches of oak trees, and grows in huge clusters on wood and is short and dense. Some of its uses include skincare, aromatherapy, and aromatherapy.
Properties of Oakmoss
Its properties have made it a popular ingredient for cosmetic products. The essential oil from oakmoss is a rich, woody scent that is often used in perfumes at a very low dilution. Some users may be sensitive to the essential oil, so be sure to dilute the essential oil and test a small area with a small area of skin before applying it to larger areas.
One of the most vital properties of oakmoss is that it is versatile. It can be used as a base note and a fixative. The essential oil from oakmoss has antiseptic properties. The most effective extracts are derived from the leaves of oak trees and their oil. The plant is preferred in perfumes, body sprays, and diffusers. A small amount of oakmoss essential oil is beneficial for the skin and the nervous system.
Benefits & Application of Oakmoss
When used in aromatherapy, oakmoss essential oil helps in expectoration. It loosens phlegm and aids in its removal and can help with coughing and other respiratory issues. Its essential oil has calming and relaxing properties and can be used as a supplemental medicine to prevent and treat many diseases.
It is used as an essential oil and in perfumes. It has a long-lasting effect on the skin, and it's ideal as a base note in the fragrances of both men and women. In addition, it is known for its calming and balancing effects. It is an excellent choice for feminine fragrances. Its aromas are reminiscent of the smell of nature.
Oakmoss is a natural ingredient in perfumery and is used as a fixative in a wide range of cosmetics. Its scents are highly sought-after in the perfume industry and are considered a luxury for many.
The essential oil from oakmoss is a powerful antioxidant. It is beneficial for skin health and is also useful for aromatherapy. It has an earthy, woody aroma. It can be used to treat acne and other skin problems. It can soothe the digestive system and calm irritations and can be added to a bath or body lotion.
The Bottom Line
There are two main classes of perfumes made with oakmoss, especially in chypre and Fougère types of perfumes. Chypre is the most popular among men. It is found in Northern Hemisphere, and parts of France, North America, Central Europe, Portugal, and Spain. The fragrances are both classic men's fragrances, and if you're looking for a chypre, oakmoss is a great choice. The scent of these scents can be very different, and it's important to understand the differences between them.