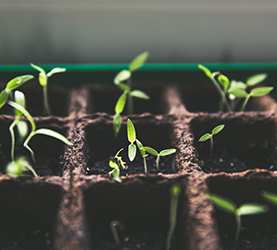 Customer Satisfaction- To ensure the delivery of high quality products and services that are cost-effective, safe and sustainable. We must be focused and agile in adapting to customers' needs and consumers' preferences.
Create & Design Unique formulations- At BMV innovation is our passion and we follow it sincerely to deliver what we promised. In order to justify perfect meaning to essence and its applications, our team of creative designers and market researchers work tirelessly and develop unique formulations.
Operations- With proper planning and a streamlined approach working towards improving efficiencies. With the right structures in place and the capacity to invest in what will drive our growth.
Quality Commitment-At BMV quality is not only a check but a commitment. It has got a research and innovation centre to match the best in the country. Our core focus and strength is our quality with no compromise and zero tolerance as each and every input is thoroughly tested before sending it to the shop floor and outside the factory premises
Research and development-To constantly research and source new products that meet our customers growing needs. Combining the ancient art of alchemy with modern innovations in perfumery BMV has been dedicated to capturing the ephemeral aromas and transforming them into memories that endure.