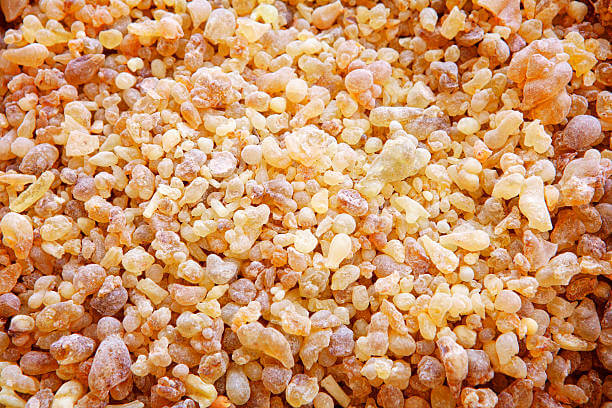 BMV Fragrances - A Leading Producer of Essential Oils
BMV Fragrances - The Largest Essential Oils Producer
With the primary objective of creating a nature-friendly environment, BMV Fragrances Pvt. Ltd. was established in the year 1990 by Late Dr. Baldev Gulati MSc (Hons) Ph.D. We believe in the power of knowledge and are committed to the satisfaction of our customers. We are well-known for our creativity and authenticity in the essential oil and perfume industry and also strive hard for reaching out to our customers and their expectations. Our experience of more than 87 years and intense research and innovation throughout our existence has taken us a step closer and build trust among our clients.
As the process of research and development continues, we still hustle to provide the best services and innovative products to our customers and also fulfill their requirements at the same time. We are located in a peaceful environment, about an hour's drive away from the capital city, New Delhi in the region of Greater Noida. We not only follow all international norms and standards, but also the concept that the essential oil and perfume industry needs a green and a fresh air environment.
At BMV Fragrances, we take care of all the steps that need to be taken, to not only follow the guidelines but also to provide the best of our products. We maintain that every item developed here should be up to the customer's expectations and above. We not only take up the responsibility of maintaining the environment-friendly products, but look after the complete utilization of the items used for production purposes.
Our Products
Today, we are one of the largest producers of 100% natural essential oils. Our extensive products include 100% Pure & Natural Essential Oils, Reconstitutions and Perfumery Bases. With deep roots in the manufacturing of products, we have expanded ourselves towards wholesaling and supplying them to a wide extent. With the growth in our lineage industry, we have also started providing the best essential oils in the form of Fragrance Oils, Aromatherapy Oils, and Perfume Oils with various other Reconstitution Oils along with Specialties to all different kinds of industries.
We use a variety of plants to develop our exclusive products. Every category differs according to the category of plants used in the production process. The natural products used in our production process are obtained by different processes like distillation and extraction by solvents. No changes are made in any of these materials and their consistencies. Some of the plants like Cinnamon, Cardamom, Carthamus, and various others are used in this type of production.
On the other hand, we also use reconstituted products that are created with the help of natural and chemical ingredients and in house base to obtain stability and consistency to obtain the exact material required for our multiple products. The major materials used in this kind of production include Balsam Copaiba, Ambrette Seeds, Ambergris, etc.
For the purpose of customer satisfaction and fulfilling the idea of innovated products, we also develop our in-house products using synthetic raw materials to create various kinds of perfumery compounds or fragrance. The use of Cedarwood, Bois De Rose, Blue Lotus, Bakhoor, and various other materials, make sure that the products created by their extraction reach the level of customer's expectations.