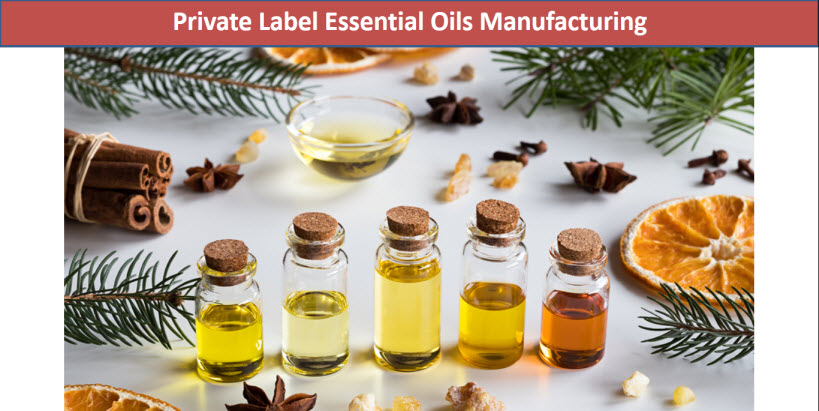 Private Label Essential Oils Manufacturing
In the world of wellness and natural remedies, essential oils have gained immense popularity due to their therapeutic properties and versatile applications. With the rising demand for high-quality essential oils, private label manufacturing has become a lucrative option for businesses looking to establish their brand presence in the market. BMV Fragrances, a renowned name in the fragrance and essential oil industry, has emerged as a leading private label essential oils manufacturer, offering top-notch products and services to clients worldwide.
Quality Assurance and Expertise
BMV Fragrances understands the importance of delivering products of the highest quality. The company's essential oils are derived from natural sources, including flowers, herbs, spices, and fruits, ensuring authenticity and potency. To maintain the integrity of the oils, BMV Fragrances follows rigorous quality control processes, including thorough testing and analysis at every stage of production. These measures guarantee that each essential oil meets the strictest industry standards and regulations.
In addition to our commitment to quality, BMV Fragrances boasts a team of industry experts who possess in-depth knowledge of essential oils and their properties. Their expertise allows them to guide clients through the selection process, offering valuable advice on product formulation, fragrance combinations, and packaging options. By leveraging their vast experience, BMV Fragrances ensures that each private label essential oil meets the unique requirements and specifications of its clients.
Customized Private Label Manufacturing
One of the key advantages of partnering with BMV Fragrances for private label essential oils manufacturing is the ability to create customized products. The company understands that every brand has its own identity and target audience, and therefore, provides tailor-made solutions to meet their specific needs. From selecting the ideal base oil and fragrance profile to designing personalized labels and packaging, BMV Fragrances offers a comprehensive private label service that enables businesses to establish a distinct and recognizable brand in the market.
Sustainability and Ethical Practices
BMV Fragrances places a strong emphasis on sustainability and ethical practices throughout its operations. The company is committed to environmental conservation and ensures that its essential oil production processes are eco-friendly and minimize waste. By sourcing raw materials responsibly and adhering to sustainable cultivation methods, BMV Fragrances supports the preservation of natural resources while delivering exceptional products to its clients.
Furthermore, the company maintains transparent relationships with its suppliers and engages in fair trade practices. BMV Fragrances believes in providing fair compensation to farmers and cultivators, promoting social and economic well-being in the communities where its ingredients are sourced.
Choosing the Right Private Label Essential Oils Manufacturer
Private label essential oil products are a popular way for companies in the aromatherapy and personal care industries to offer a unique line of high-quality natural products. These programs can be very cost-effective and flexible for retailers, distributors, and e-commerce businesses of all sizes. They can also offer customers a more personalized experience and improved customer loyalty by providing exclusive, custom blends that cannot be found elsewhere.
When choosing a private label essential oils manufacturer, look for one that offers a wide selection of scents and blends. It should also have a variety of packaging options. For example, it should be able to offer bottles in various sizes as well as pre-filled dropper bottles for convenience. Additionally, choose a manufacturer that has flexible minimum order requirements. This can make it easier for small business owners and entrepreneurs to get started.
A good private label essential oils manufacturer should also offer a range of specialized certifications to appeal to niche markets. For example, if you want to target the health and wellness market, look for manufacturers that produce organic or USDA-certified organic oils. Similarly, you should consider choosing a manufacturer that offers kosher or halal products. These can help you to reach a wider audience and expand your brand's reach. Moreover, some manufacturers may also be certified as fair trade to ensure that those who farm the raw materials are paid a reasonable living wage.
Excellent Customer Support
The quality of the products you choose to sell can make or break your business. You want to choose a private label essential oil manufacturer that offers excellent customer support and is willing to go the extra mile to provide you with exactly what you need. You should be able to find plenty of online reviews that highlight the manufacturer's ability to deliver on promises, answer questions promptly and courteously, and work closely with their customers to ensure total satisfaction.
Some manufacturers offer a wide range of different oils and specialized blends while others specialize in just one type. You can also choose a manufacturer that offers products with certain certifications that appeal to your niche market. For example, organic certification is highly sought after for oil products because they are ingested or applied directly to the skin. The same goes for fair trade, which certifies that the people who made the raw materials used in your products are paid a reasonable living wage.
For example, BMV Fragrances provides 100% pure high-quality essential and carrier oils that are GCMS tested and adhere to ISO, FCC, and rigorous internal standards. We also carries a wide selection of specialty oils, including some hard-to-find varieties.