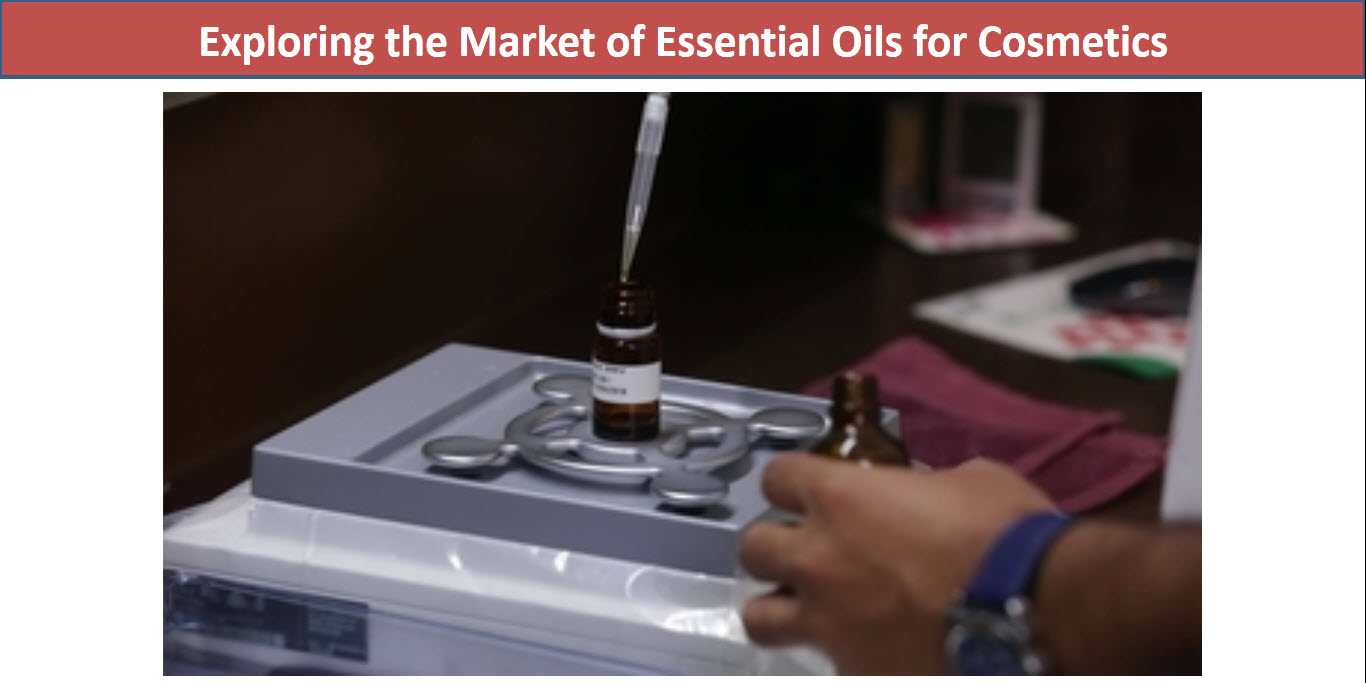 Exploring the Market of Essential Oils for Cosmetics
Using essential oils in your skincare products is a natural way to make a more natural and effective product. These oils have long been used as therapeutic ingredients, and they are still popular today. You can use them in your skincare to combat acne, scars, wrinkles, and other conditions. They are also used in aromatherapy, which promotes feelings of relaxation and calm. Because of the different properties of essential oils, you can use them for different purposes.
Why Use Essential Oils in Cosmetics?
If you are interested in selling your products to cosmetics manufacturers, you should make sure your essential oils are standardized to international standards. You should also ensure that you have a technical dossier to show the quality of your products. Moreover, many buyers are not interested in low-quality or uncertified products. For this reason, it is important to make sure you sell your essential oils to a trusted source. One should always aim to export their products internationally.
Market of Essential Oils
When marketing your essential oils, you should focus on the major importers. There are more opportunities in larger markets, but competition is high. If your products are not up to standard, buyers will lose interest and find alternatives. As a result, you should target markets with smaller volumes. If your products are not up to par in quality and cost, you should consider smaller markets and countries where you can easily enter.
When it comes to importing essential oils, you should consider the quality and certification. The quality of your products will determine their price, and if you can meet the quality standards, you will have an advantage. In addition, the high-quality oils that you supply will ensure a good reputation. Furthermore, they will appeal to consumers. It is crucial to remember that cosmetics buyers are looking for natural ingredients, and the demand for organic products is growing rapidly.
The essential oils market is large and competitive. In order to sell your products you must have the required certifications. Getting certified is a necessary step towards ensuring your products meet these standards.
In addition to certifications from essential oils must be according to buyer preferences and specifications. Moreover, some studies have also been published on the use of essential oils in cosmetics and show that the use of natural ingredients in cosmetics is a great way to improve the health of consumers.
Several Benefits of Essential Oil on Cosmetics
The use of essential oils for cosmetics has a long history of health benefits, and these are excellent for promoting the development of a healthy lifestyle. The use of essential oils for cosmetics has increased dramatically over the past few years, as people have increasingly become aware of the health benefits of these essential oils.
There are several types of essential oils for cosmetics. The use of essential oils for cosmetics is becoming increasingly popular. They are highly valued for their therapeutic qualities, and they are also very popular as a natural and effective alternative to synthetically manufactured products. Aside from being useful for cosmetics companies, it also enhances the quality of the ingredients in the products.
In Conclusion
BMV Fragrances Private Limited aims to inform consumers about the safety of essential oils in cosmetics. It shows that essential oils used in cosmetics products must meet international standards and have a technical dossier, which outlines the properties of the essential oil. These products also have a unique aroma, and this is a crucial benefit of using essential oils in cosmetics.