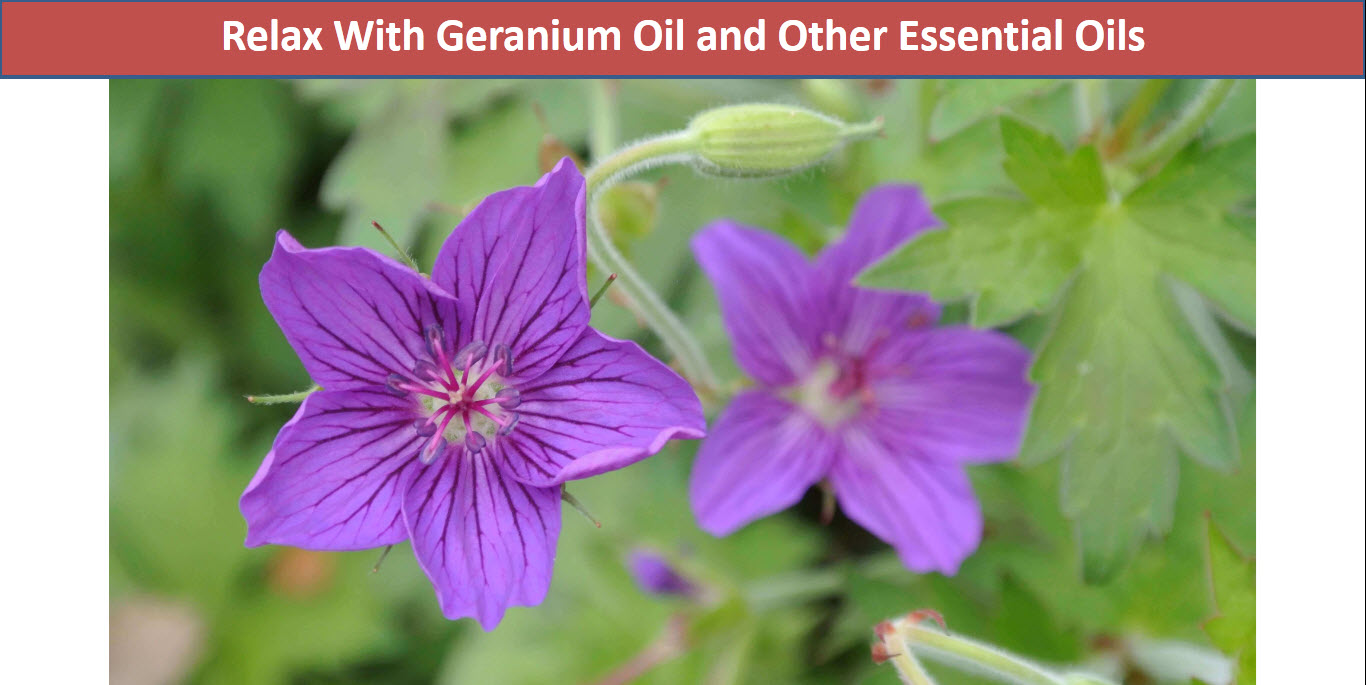 Relax With Geranium Oil and Other Essential Oils
If you're looking for a natural way to relax, you should consider combining Geranium Oil with other essential oils. Geranium Oil has a wide range of benefits, including reducing stress, supporting the hormonal system, and reducing inflammation. Let's explore each of these benefits in more detail. To start, Geranium Oil is an organic, fragrant essential oil that comes from the Pelargonium genus plant cranesbills. This flower has a fresh, penetrating aroma with rich leafy green/herbaceous body notes.
Geranium Oil Helps Reduce Feelings of Stress
Diffusing geranium oil can be a great way to combat anxiety and stress. Diffusing geranium oil before bed will provide a relaxing and calming atmosphere. Geranium oil is used in perfumery because it has a calming effect. It has a calming effect and can be diffused anywhere you would like to feel more relaxed. It's also great for skin health. You can use geranium oil to promote healthy skin cells and reduce the signs of ageing.
Geranium Oil Reduces Feelings of Anxiety
If you're looking for a natural way to reduce anxiety, geranium oil may be the answer. Aromatherapy enthusiasts have long known that Geranium oil reduces feelings of anxiety, and it can also help you relax. You can use the essential oil by dabbing a few drops onto your hands and massaging them together. Or, rub it on your chest, over your nose, and on your mouth to relax.
Support & Improve Hormonal Balance with Geranium Oil
Geranium oil is an essential oil that has many benefits for women, including balancing hormones and supporting good sleep. It also works with the adrenal glands to release hormones and maintain a balanced menstrual cycle. Low progesterone is associated with PCOS, infertility, and hormone imbalance. For these reasons, geranium is a fantastic essential oil to use throughout your life.
The essential oil of Geranium is a powerful aromatherapy remedy for regulating hormones. It is also an effective tonic for the adrenal cortex. It can help alleviate the symptoms of adrenal fatigue and provide emotional support for the body. Women suffering from menopause may find this oil helpful in easing the symptoms of PMS and persistent fatigue. Because hormones affect moods and energy levels, this essential oil can also help those suffering from depression.
Geranium Oil Reduces Inflammation
Geranium essential oil is known for its anti-inflammatory properties. It is believed to reduce the symptoms of allergic reactions and neurodegenerative diseases. It also acts as a neuroprotectant and reduces the itchiness associated with allergic reactions.
Geranium Oil Reduces Feelings of Fatigue
Many essential oils can be combined with Geranium Oil, including Rosemary, Angelica, Bergamot, Carrot Seed, Cypress, Grapefruit, Lavandin, Neroli, Patchouli, Rose and Sandalwood. These oils will enhance the benefits of Geranium oil and help reduce feelings of fatigue and drowsiness. For a unique blend, combine Geranium oil with these other essential oils:
Geranium Oil Soothe Irritated Skin
The delicate candy-coloured flowers of geraniums have a heavenly scent that soothes irritated skin. The hardy plants with thick leafy stalks have several benefits for the skin. The essential oil of geraniums is a wonderful scent, which is known to reduce the appearance of wrinkles and other signs of ageing. Besides its soothing and calming properties, geranium oil also helps reduce the appearance of fine lines and wrinkles.
Geranium Oil Reduces Bacterial Strains
Several plant essential oils exhibit antimicrobial and antiplasmin properties. These oils can inhibit bacterial and fungi growth in a variety of plant systems, including those of geranium, rosemary, juniper, and orange. Geranium oil, in particular, is beneficial because it reduces the number of bacterial and fungal strains. It also inhibits the growth of bacteria in plants by interacting with antibiotics.
Geranium Oil Reduces Cellular Regeneration
Research shows that Geranium Oil has powerful anti-inflammatory and antibacterial properties. Its antifungal and antibacterial activity is shown in some animal studies and is particularly effective against the pathogens that are responsible for diseases in freshwater fish. Moreover, the oil inhibited the production of antifungal proteins, including nitric oxide synthase.
The Bottom Line
In addition to helping with stress, Geranium Oil has many other benefits. For example, it reduces bad body odour. People can smell it, and no one wants to hang around with stinky people. While most people avoid this problem by cleaning regularly or using deodorants, some people choose not to use these products due to their chemicals. Luckily, there are many natural ways to combat bad body odour. . It is safe to use, as long as it is diluted with a carrier oil and applied to the skin.