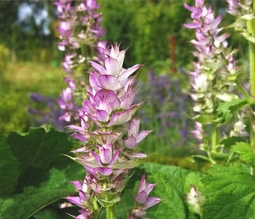 Why Use Clary Sage Essential Oil?
Clary Sage Essential Oil has organic lavender, balsamic, and amber musky undertones blended with a mild and pleasant herbaceous aroma. It is known for its feminine hormonal support and balancing effect on the body. It has a calming, and warming scent. The steam distillation process results in a concentrated, long-lasting scent. It possesses antibacterial and anti-staphylococcal activities, is a potent antioxidant, and is a popular option for natural skincare.
Properties of Clary Sage Oil
Clary Sage oil is a naturally derived treatment for many diseases. Its fragrance properties soothe the body and mind, encouraging relaxation and balance, and are useful for treating a range of illnesses, including insomnia and menstrual cramps. It also helps relieve stress, anxiety, and headaches, and is a perfect choice in massage oils. It can be diffused or mixed in smoothies. You can find the right one for you by researching its properties and benefits.
Benefits of Using Clary Sage Essential Oil
Clary Sage essential oil has a deeply relaxing effect on the skin, and it has been used as a cosmetic treatment for generations. It can also be used topically for skin care. It is a popular choice for respiratory problems, mood swings, and insomnia. It has many other benefits as well, but its most famous one is to help a woman's reproductive system. While it is a wonderful addition to your skincare routine, remember that it isn't a substitute for pure Sage. Its therapeutic properties and aromas are different.
The herb is easy to grow in warm climates and can be used to flavour tea, vermouths wines, and liqueurs. Its oil is a popular ingredient in aromatherapy, which uses scent to promote mental clarity and reduce feelings of anxiety. It helps the skin absorb other skincare products and makes it more receptive to them. Clary sage is perfect for use in baths due to its calming qualities and promotes comfortable sleep.
The herbaceous scent of Clary Sage makes it a good choice for those with congested skin. So if you're looking for natural essential oil, try it in your daily routine.When applied topically, it is a powerful calming agent. It is suitable for gardeners who prefer an aromatic scent. For internal use, it can be blended with herbs and other flowers. However, if you're looking for a calming herb, you can also mix it with other plants.
When combined with lavender, Clary Sage has a relaxing effect on the body. It aids with stress reduction. It is antibacterial and antifungal in nature. For generations, the plant has been utilized for its antimicrobial qualities.
The Bottom Line
The benefits of Clary Sage Essential Oil are numerous. It is a natural antiseptic, possesses anti-inflammatory qualities in abundance, and can be added to massages or diluted in other products. Clary sage is beneficial for internal and external use. Its scent is highly fragrant, and its use can improve your mood and reduce stress. Several people prefer it in aromatherapy. In addition to its calming and nourishing effect, it can also enhance your sense of well-being.
Its oil is used in aromatherapy and the flavor and fragrance industries. Its essential oil can be applied topically to the skin and is especially helpful for healing. The essential oil is available in both plant and extracts forms.