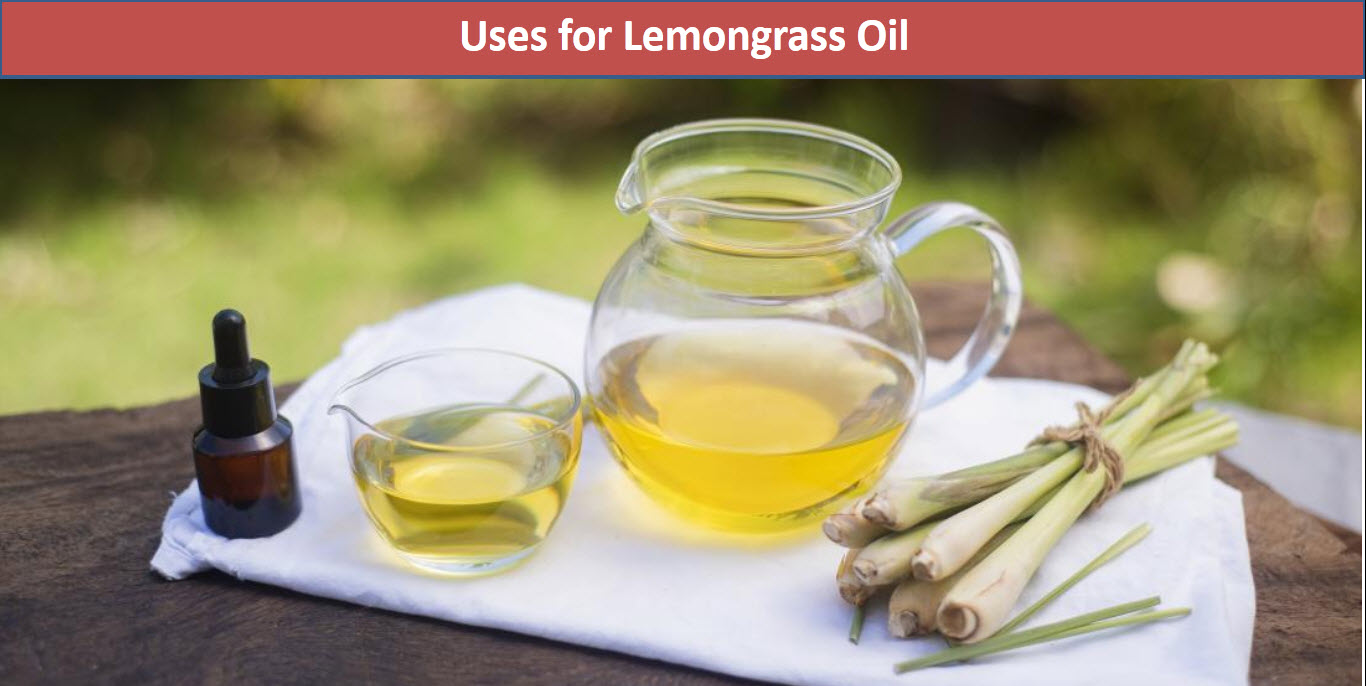 Uses for Lemongrass Oil
There are many different uses for Lemongrass Oil. From Aromatherapy to Cleansing, it can help you feel fresh and energized. It can also be used as a natural deodorizer. In this article, we'll explore some of those uses. But, first, let's look at its botanical name. What is Lemongrass? And, why does it smell so good? This article will discuss all of those uses, and more.
What is the Use of Lemongrass Oil in Aromatherapy?
The benefits of using Lemongrass oil for aromatherapy are many. It has a fresh, herbal, and slightly pungent smell, which makes it a refreshing addition to aromatherapy blends. Lemongrass blends well with oils that share similar qualities, such as Spearmint and Basil. If you have sensitive skin, you should avoid using Lemongrass oil in massages or on the body. To prevent skin sensitivity, you can use Lemongrass oil in small amounts only twice a week, preferably in a diffuser or on a cotton pad.
How Lemongrass Oil helps in Cleansing?
When you have a problem with mold, you may want to try cleaning your home with lemongrass essential oil. Its antibacterial and antifungal properties are great for a number of uses, including cleaning your home. It also helps to kill fungus and mould that grow in damp spots. You can add lemongrass oil to your cleaning products, and use it on your floors to give them a bright and shiny finish.
Is Lemongrass Oil a Mood lifter?
You've probably heard of lemongrass oil as a mood lifter. Its lemony scent is soothing for the body and is effective against headaches, migraines, and muscle aches. Lemongrass oil also has anti-microbial, astringent, and anti-spasmodic properties. Lemongrass oil is also an effective deodorizer, and you can use it in your cleaning products and room diffusers.
Is Lemongrass Oil a Natural Deodorizer?
If you have been searching for a natural deodorizer, lemongrass oil may be just what you need. This citrusy oil is known for its odour-masking and antibacterial properties. Besides its aromatherapy use, lemongrass oil can also be applied externally to fight bacteria and prevent unpleasant odors. You can also add lemongrass oil to your favourite soaps and cosmetics. You can even add lemongrass oil to water for an all-natural air freshener.
Is Lemongrass Oil an Analgesic?
The essential oil from lemongrass is known as Cymbopogon flexuosus. It is used in several natural pain relief products, such as tinctures, massage oils, and ointments. The herb's essential oil has anti-inflammatory properties, making it an excellent choice for pain management. It is also helpful in reducing blood pressure, and has several anti-inflammatory effects. Lemongrass oil is a vasodilator, meaning that it reduces high blood pressure. If you decide to try lemongrass essential oil, always remember to buy it from a reputable manufacturers and exporters like BMV Fragrances Pvt. Ltd.
Is Lemongrass Oil Antibacterial?
One of the most widely-recognized culinary herbs, lemongrass is highly effective in fighting bacteria. Significant research has shown that it has antibacterial properties against a number of pathogenic organisms, including Candida albicans, Staphylococcus aureus, and E. coli. Studies have also shown that lemongrass oil inhibits the growth of pathogenic organisms when applied to food, such as strawberries, minced meat, and vegetable juice.
Is Lemongrass Oil a Sedative?
Lemongrass Oil has a number of benefits that make it an ideal sedative. The aroma is pleasant and the essential oil is also effective in treating pain, particularly headaches and menstrual cramps. In addition to its sedative effects, lemongrass is an effective pain reliever, and helps reduce the body's temperature and promote healthy circulation. Furthermore, lemongrass has a number of other benefits, including its ability to relax muscles and relieve tension.
The Bottom Line
One of the best ways to use Lemongrass Oil as a tonic is to mix it with a cup of tea. It helps to boost your mental quality and lift your spirits. It can also be used as a natural perfume, as it is said to deodorize unpleasant odours. It has a variety of uses and benefits for your body, including aiding in digestion and relieving stress. Lemongrass Oil can be added to scented products for added fragrance. This herb also relieves acne and fungal infections, and is commonly used for sports massage.