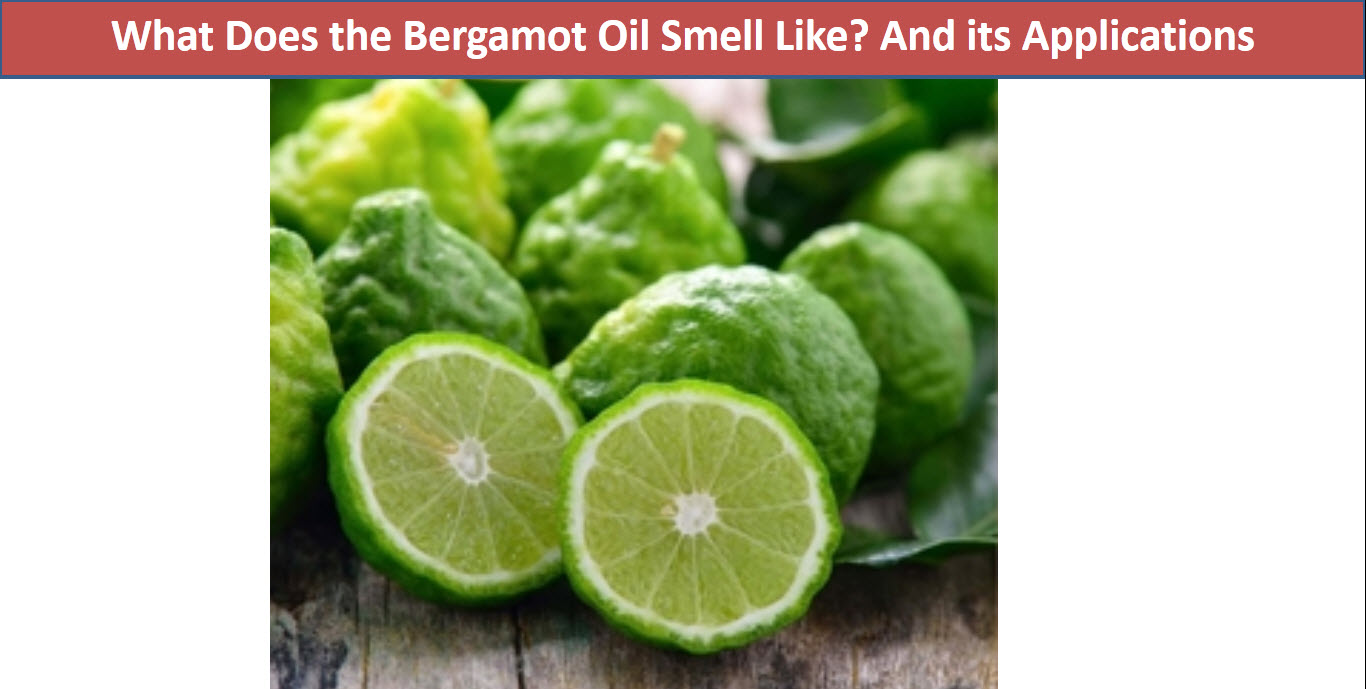 What Does the Bergamot Oil Smell Like? And its Applications
If you're looking for an essential oil that smells sweet and floral, bergamot oil may be the one for you. This article will explain the Aromatherapy uses of bergamot oil as well as the Flavonoids in it. After you've learned about the scent, it's time to learn about its safety. Here's what you need to know about this oil:
Aromatherapy Uses of Bergamot Oil
The essential oil from the rind of the bergamot fruit has several uses in aromatherapy. The citrus fruit contains a refreshing aroma. It has a less sweet scent than Orange and Clemantine essential oils. This fruit is used in many cosmetic products. Many people also use this oil in their favourite beverages. This oil has a number of health benefits, making it a valuable part of any skincare regimen.
Flavonoids in Bergamot Oil
Researchers have identified flavonoids in bergamot oil that are capable of reducing tension, calming nerves, and boosting mental and physical health. These oils are used for aromatherapy, food flavouring, and personal care products. The essential oils in bergamot can be taken internally or applied to the skin for therapeutic benefits. They can also be used as a topical lotion or oil and can be diluted with a carrier oil for massage and aromatherapy treatments.
Some studies have shown that bergamot essential oil is antimicrobial against Listeria monocytogenes, which are responsible for listeriosis. Some researchers have also found that different formulations of bergamot have differing antimicrobial activity against a range of bacteria.
The Smell of Bergamot Oil
What Does the Smell of Bergamot Oil Smell Like? Bergamot is considered to be the "prince of citrus fruits" because of its unique aroma and flavour. It is also an excellent source of vitamins. The oil is obtained from the fruit's rind and has a spicy, citrus-like fragrance. This citrus oil is extracted through a cold compression process, unlike other oils. It is often used in perfumes and luxury candles.
Various studies have shown that bergamot essential oil reduces nervous tension and relieves stress. The essential oil increases serotonin and dopamine levels in the body, which help regulate mood and reduce stress. Bergamot essential oil is also believed to promote good health by improving the different functions of the body. But perhaps the most surprising benefit of bergamot essential oil is its positive effect on the body.
Safety of Bergamot Oil
Although the safety of bergamot oil is generally high, the ingredients within it should be used in moderation. While the oil itself is not toxic or irritating, bergapten, an active constituent of the oil, is highly phototoxic. To remove the phototoxic compound, bergamot essential oil is steam-distilled and then blended with appropriate carrier oil. For topical use, the oil should be limited to certain concentration. It should be applied in a diluted form.
The Bottom Line
Bergamot Essential Oil is extracted from the fruit by mechanical means. A few hundred bergamots yield about some oz of bergamot essential oil. Bergamot Essential Oil has a citrusy aroma with a spicy undertone and floral nuance. In aromatherapy, bergamot has a variety of medicinal uses. Aside from being used in scented baths, it is also used as a flavouring agent for food, fragrances, and even cosmetics.