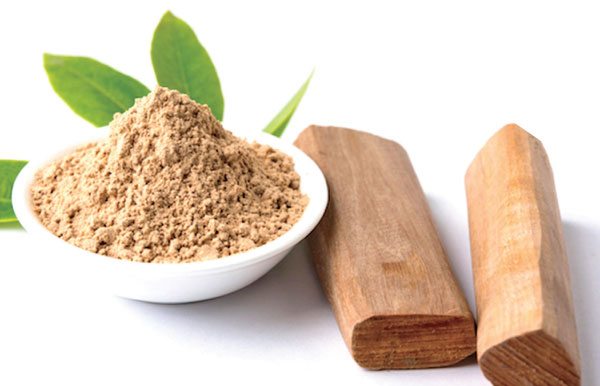 Synthetic Sandalwood Oil for Cosmetic Industry
The cosmetic industry has grown exponentially over the years. Today, the industry has thousands of products that cater to the various needs of modern customers. Companies are looking for different ways to expand their product line and enhance the customer experience. One of the factors through which companies differentiate themselves from others is by creating unique fragrance blends with the help of natural essential oils or synthetic essential oils, as they are cheaper than pure and natural essential oil.
One of the most popular ingredients that companies use is synthetic essential oils like synthetic sandalwood oil, rose fragrance, and many more such fragrances that are in demand among the people. One of the reasons why many people opt for synthetic sandalwood oil is because it has a sweet, woody, and earthy fragrance.
Let us have a look at different cosmetic products which may include the usage of synthetic sandalwood oil:
Synthetic Sandalwood Oil for Soaps
Soaps have a long history of using different blends to make them more attractive to the modern customer. The distinctive aroma of sandalwood has been used in the long run. Since synthetic sandalwood oil is made from rich compounds and their formulations are prepared in a manner to give them a long-lasting effect. They can be used for manufacturing sandalwood soaps.

Creams & Skin Lotions
Companies manufacturing lotions and creams pay attention to the formula and also to the fragrance. Synthetic sandalwood essential oil can be used in the production of face cream, face masks, and other body lotions to provide a pleasing scent. Sandalwood has been used since ancient times to enhance skin and in lotions that may help to reduce blemishes on the skin.
Hence, companies using synthetic sandalwood oil in skin products consider the fragrance to be provided along with the remedy that has to be provided. The various blends of sandalwood synthetic oil with vanilla and other ingredients help companies to create unique fragrances to capture the attention of their customers.
Hair Products
Fragrances are used in hair products like hair oil, serums, and conditioners. According to various researches, sandalwood helps prolong hair growth and skin enhancement. A sandalwood synthetic oil may help to create a warm and exotic fragrance in hair care products.

Customized Blends of Perfumes
The customer choice and demand in the perfume industry has changed over the years. Customers are seeking fragrances that are personalized and create a unique impression. Sometimes the need and demand of customers for a unique note of fragrance leaves no choice but for manufacturers to go for synthetic essential oils which can be formulated as per the need. As a result, companies have started using synthetic essential oils to create unique blends and add a touch of personalization. For example, oil made with synthetic sandalwood ingredients, is mixed with other key ingredients to create a long-lasting fragrance. Sandalwood has a rich history in the perfume industry and can be available as sandalwood perfumery bases. As customers grow tired of smelling the same fragrance, again and again, the use of synthetic essential oil can help companies bring innovation to their products.
Deodorants
Deodorants have become a part of people's daily routines and are used by most people. They help in masking the body odour with a pleasant scent. Deodorants come in a variety of packaging, right from roll-ons to spray products. Synthetic sandalwood oils can be used in the production of deodorants to give a refreshing and energetic feel with its warm, bustling, and sweet fragrance.
The Final Verdict
Synthetic sandalwood oil has helped companies create unique fragrances with different blends. Sandalwood is a world-renowned ingredient that is used across countries because of its versatile properties. Using synthetic sandalwood essential oils can help in providing excellent user experience.