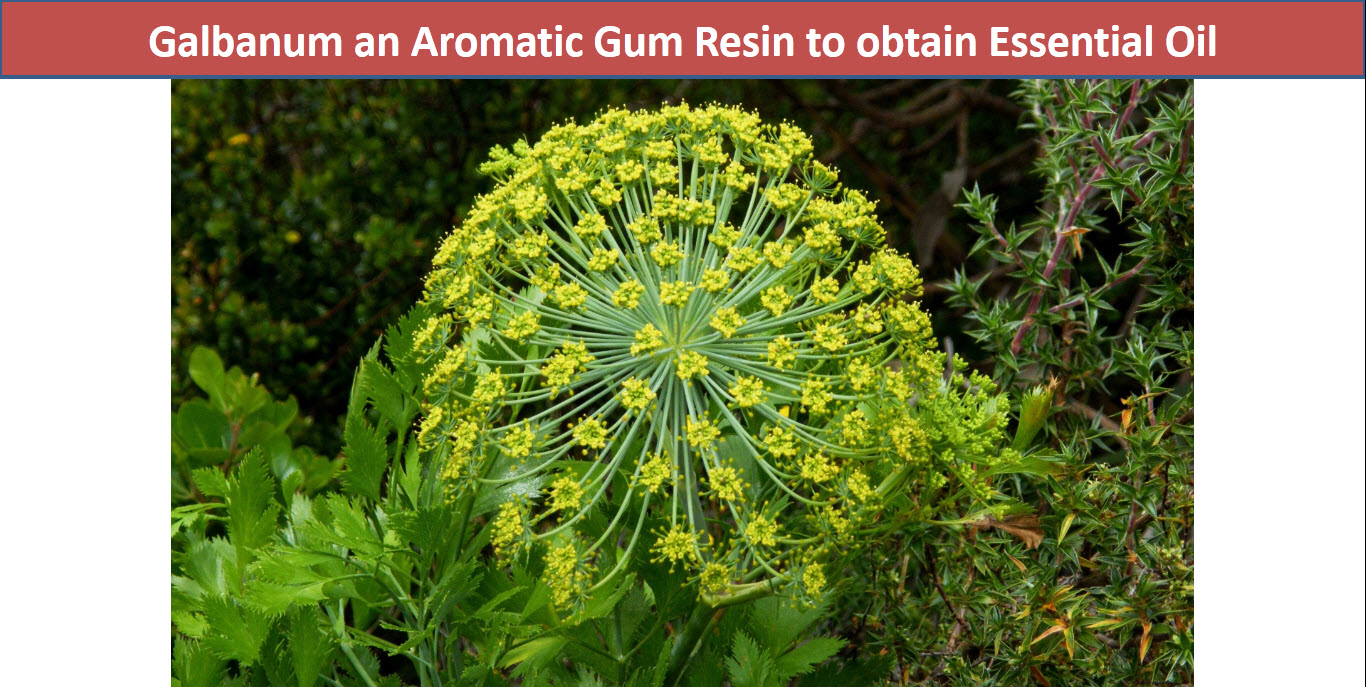 Galbanum an Aromatic Gum Resin to obtain Essential Oil
Galbanum Essential Oil has a mellow balsamic undertone and has a woody green scent. It has a colourless top note with a fresh green undertone. It pairs nicely with musk and chypre notes like pine and oakmoss. It is also suitable for topical usage because of its woody, dry fragrance. However, it is often used in perfumes and aromatherapy. You can also use it as a bath or body oil. About Galbanum
Galbanum is a plant that grows in Iran. It has a very long history. The ancient Egyptians used it to make embalming fluids and were even used in medicine. Its high anti-arthritic and anti-inflammatory properties make it an invaluable essential oil for any skincare regimen. The essential oil is also useful for enhancing the appearance of the skin. It has many other beneficial properties, but it is most useful for treating skin conditions. It has been used for centuries for its aroma, which is very similar to sandalwood. It is a popular essential oil for use in massage and aromatherapy. This essential oil is also used as a skin and bath additive. Moreover, galbanum essential oil is a good choice for massages and is great for reducing inflammation. It has a variety of uses and is a good addition to any blend of oils.
Properties of Galbanum Essential Oil
This plant has medicinal properties and is used in aromatherapy, massage, and cosmetic products. It is effective as an anti-inflammatory, cough suppressant, antibacterial, and anti-spasmodic in different treatments and detoxification issues. It has herbaceous and slightly woody aroma. It is often used as personal meditation oil. It is also used to promote spiritual awareness and is a great addition to a diffuser.
The properties of Galbanum Essential Oil are numerous. Among the most important ones are its anti-spasmodic effects. In addition, it is a mild antiseptic and decongestant. It can be an excellent choice for personal meditation and remembrance. It is also a good choice for aromatherapy.
Benefits of Using Galbanum Essential Oil
Galbanum EO should be used in moderation. A few other benefits of this essential oil include enhancing the skin's radiance and preventing stretch marks. And for pain management, it can ease unwanted muscle spasms.
Galbanum Essential Oil is often used in aromatherapy as an essential oil for breathing and has several other properties. Rashes, bacterial infections, and bronchitis can all benefit from it. It goes nicely with a variety of essential oils and is a fantastic tool for personal meditation. It has a relaxing and energizing herbaceous green scent.
Galbanum is a popular ingredient in cosmetics and a common home remedy. In addition to its different properties, it has many other benefits. It is used for so many purposes. It has even been used to treat a variety of diseases, besides being valuable aromatic oil.
Aside from being an essential oil, galbanum has a spiritual and calming effect. It has been used as incense for millennia, and the ancient Egyptians employed it to intensify their meditation. In certain ways, this is a very beneficial essential oil for those who suffer from arthritis. It can be an excellent option for skincare. It is also an excellent natural remedy for rheumatism. Galbanum EO has many beneficial uses. It is a popular choice for colognes and perfumes. Its aroma is slightly sweet and herbaceous, which makes it ideal for diffusing. You can also diffuse galbanum for personal use. If you don't want to use a diffuser, you can simply breathe in the aroma of galbanum. It is one of the most relaxing and soothing essential oils.
The Bottom Line
This essential oil has a rich history. It was considered as holy anointing oil and was used as a perfume. It was also valued for its spiritual properties and was used by many ancient people to treat digestive ailments. It is considered a safe essential oil for use on the skin and in food. Its safe dosing will vary depending on your age, size, and overall health. Its smell has been described as "clean" in aromatherapy.