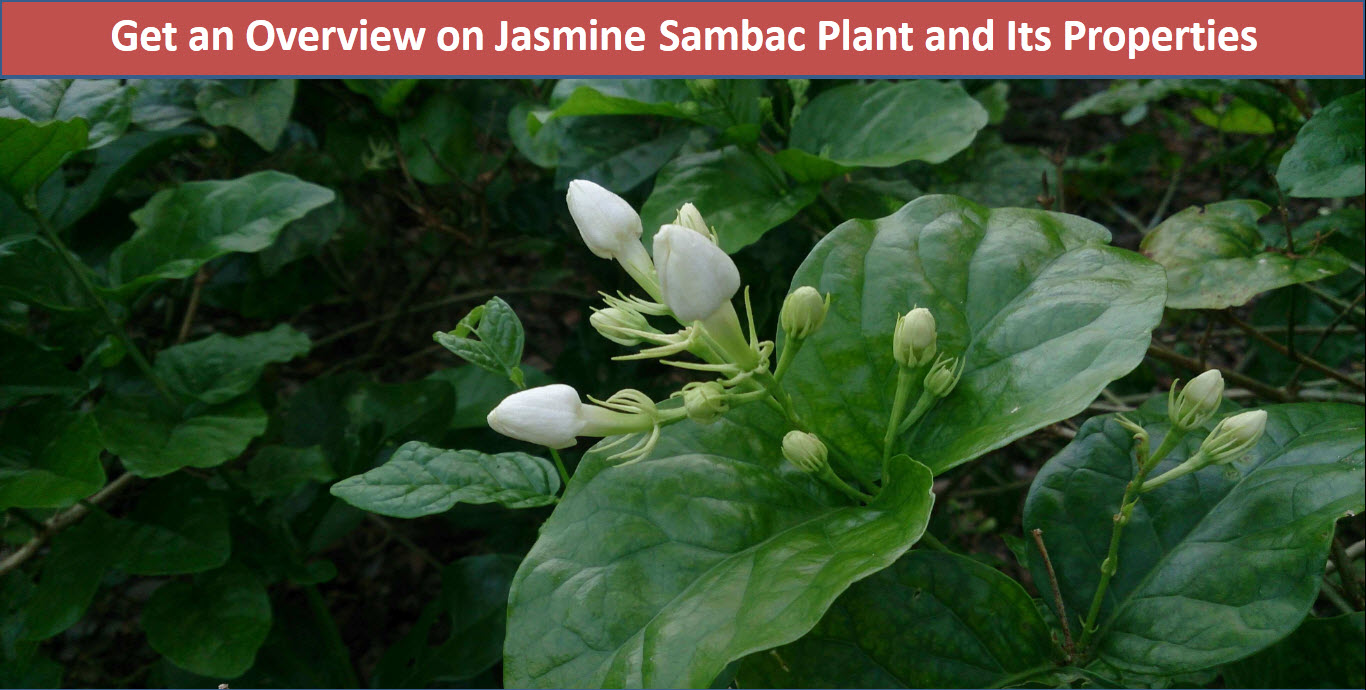 Get an Overview on Jasmine Sambac Plant and Its Properties
Jasmine Sambac Wholesale Market in India is a very popular plant that is used for many purposes. Its unique properties make it a favorite for many people, including the ability to help reduce anxiety and stress, as well as its ability to promote feelings of happiness and well-being. Some of its other benefits include its ability to protect the skin from bacteria, as well as its ability to aid in the aphrodisiac process.
What is Jasmine Sambac and its Features?
Jasmine Sambac is a bushy vine, which produces fragrant white flowers. It can be grown indoors or outdoors. The Jasmine has a long growing season and grows well in full sun or shade. It is a great container plant. The plant needs a soil that is rich in nutrients and is evenly moist. The plants grow to a height of about 6 to 9 feet.
The Jasmine is a tropical evergreen shrub or vine. It can also be espaliered, which is the process of creating an arching branch. The leaves are arranged in whorls, with opposite pairs of leaves. They are very fragrant, with animalic notes. The flowers bloom all year round. They are a beautiful sight, especially in spring. The flowers are highly perishable, so it's best to dispose of the flowers within a few hours of blooming.
The plant is relatively easy to care for. It thrives in a sunny location, and should be watered once a week. In addition, a good quality balanced slow release fertilizer should be used. The plant will produce more flowers if the root system is fed well.
Sambac Jasmine is not very susceptible to pests. The plant can be easily propagated from cuttings. It requires an average amount of moisture and will bloom on new growth. The plant is a scrambling shrub that has been cultivated for centuries.
The plant is native to the Indian subcontinent. It's also grown in Southeast Asia and West Asia. The leaves contain oleanolic acid, dotriacontanol, hesperidin, rutin, and quercetin. The oil contains a combination of flavonoids, hesperidin, and b-sitosterol. It has an antiseptic and sedative property. The plant is widely used in perfumes and cosmetics.
What is the Origin of the Jasmine Sambac plant?
Jasmine is a fragrant flower. It is native to tropical regions, and has become a popular flower in both East and West for centuries. It is used in perfumes and cosmetics, and is also widely cultivated as an ornamental plant.
The genus Jasminum is comprised of about 200 species. They can occur in both tropical and temperate climates. The most common species is Jasminum grandiflorum, which is often used in perfumery. Its fragrance is rich, and resembles bananas.
In the wild, the jasmine flowers last for 15 to 20 years. The flowers are about two centimeters in diameter, with five to nine lobes. They open during the day, and close at night. The flower's color ranges from white to yellow.
The leaves of Jasminum sambac are simple, ovate, and 4 to 12.5 cm long. They have a few hairs at the venation, and are opposite. The fruit is a purple-black berry, and is about a centimeter in diameter. It can be used as a food additive.
Jasmine sambac is a native of eastern India, China, and the Philippines. It is widely cultivated as an ornamental plant, and can be found in most tropical and subtropical regions. It is listed as an invasive species in Hawaii and Cuba. The flowers are used in traditional Asian medicine, and the fruit has been used to treat venereal diseases.
Jasmine is an important source of oil. Its chemical composition includes methyl anthranylate, benzyl alcohol, and linalool. It is extracted using the solvent extraction technique. The oil is widely used in perfumery, as well as in skin care, stress relief, and as an aphrodisiac. The price of the oil can range from $1,500 to 3,000 per pound.
Anti-bacterial Properties of Jasmine Sambac
Jasmine Sambac is a plant that grows in tropical regions of Indonesia, India, Malaysia, and Philippines. It is a member of the Oleaceae family and has been used medicinally for various purposes. Its oil has been used for aromatherapy and soaps. Its leaves and flowers have been used in cooking and for expelling worms.
Jasmine is a natural antibacterial agent against several oral microorganisms. It has been shown to be effective against candida, the bacteria that causes oral thrush. Its mechanism of action is related to the presence of delocalized electrons and the hydroxyl group of phenolic terpenoids.
In a significant study, Jasmine sambac was evaluated for antimicrobial activity against six bacteria. It was found that methanol extract of the flower showed antifungal activity. The methanol extract of the leaves was also effective against the isolates. The minimum inhibitory concentration (MIC) was 50% to 75% in 100 mL of essential oil. The MIC of the essential oil was determined by a two-fold tube dilution technique. The MIC value of the methanol extract of the flower was the highest, while the MIC of the methanol extract of the leaves was the lowest.
Jasmine flowers are used in traditional medicine in India. They are a symbol of strength. They are also used in the treatment of fever, swollen eyes, and bee stings. They are also used in the treatment of breast cancer. They are also used for controlling uterine bleeding.
The essential oil of the plant was also evaluated for its antimicrobial activity. It was determined that the essential oil of the plants had no inhibitory effect against all isolates. The essential oil of the flowers was more active against bacterial species than the essential oil of the leaves.
Jasmine Sambac Use as an Aphrodisiac
Jasmine is an aphrodisiac that has been used for centuries. It has an exotic, sweet fragrance. It is also a powerful stress buster and helps to improve the quality of life.
It is often used to relieve symptoms of depression and menopausal conditions. It also works as a sedative and has anti-inflammatory properties. It is a great oil to use for bath products, aromatherapy, and scented deodorants.
In India, Jasmine Sambac has long been used as a healing agent for painful periods, skin infections, and backaches. It has also been used in Chinese and Tibetan medicine. It is said to have anti-bacterial, anti-fungal, and anti-inflammatory properties. It also works as a stress buster and euphoria.
Jasmine is also known as the "perfume of love" in the Hindu and Muslim cultures. It has been used as a sedative to reduce insomnia and to relieve depression. It also has a soothing, sweet, musky scent. It has a soothing effect on the limbic system of the brain, which is responsible for human behavior.
If you are a man looking for a natural way to enhance your sexual performance, you should consider Jasmine Sambac. It has a pleasant, euphoric scent and has been proven to be effective for improving libido and mood.
Jasmine Sambac Use for Anti-Inflammatory Skin
If you are looking for a great anti-inflammatory skin care product, you should check out Jasmine Sambac. The oil can reduce the appearance of acne scars and blemishes. It also helps to prevent infection in minor wounds. You can use it as a deodorant or mix it with coconut or jojoba oil.
This flower has been used in many cultures for its medicinal properties. It is especially effective for treating liver problems. The oil also acts as an expectorant, which can help alleviate respiratory tract infections.
The plant is native to tropical Asia. It is most commonly grown in Bhutan. It has a pleasant and spicy scent. It is a good choice for a body lotion or cream.
Aside from its uses as a skincare product, the essential oil is also used in the production of perfumes. It has a fresh and sweet aroma that is similar to its cousin, jasmine. Its benefits are wide-ranging and include the ability to soothe inflammation and pain, decongest phlegm, and calm bronchial spasms.
The essential oil is extracted from the flowers of the plant. The extraction process is done by using alcohol. It is then filtered and concentrated by distillation. Afterward, it can be added to bath products, scented candles, or gels. You can find it in bulk pack sizes, making it affordable.
In Conclusion
Jasmine is an oil with numerous benefits. It can soothe a number of ailments and increase the body's ability to produce milk. It also promotes healthy vascular function. It is also helpful for liver problems. Its soothing qualities are useful for the treatment of muscle spasms, labor pains, and more.
Jasmine is a common ingredient in perfumes and alcohols. It is also used as a flavoring agent for tea. Some of the medicinal uses of jasmine include treating acne and colds. It also has antibacterial properties and can help with the production of sebum.