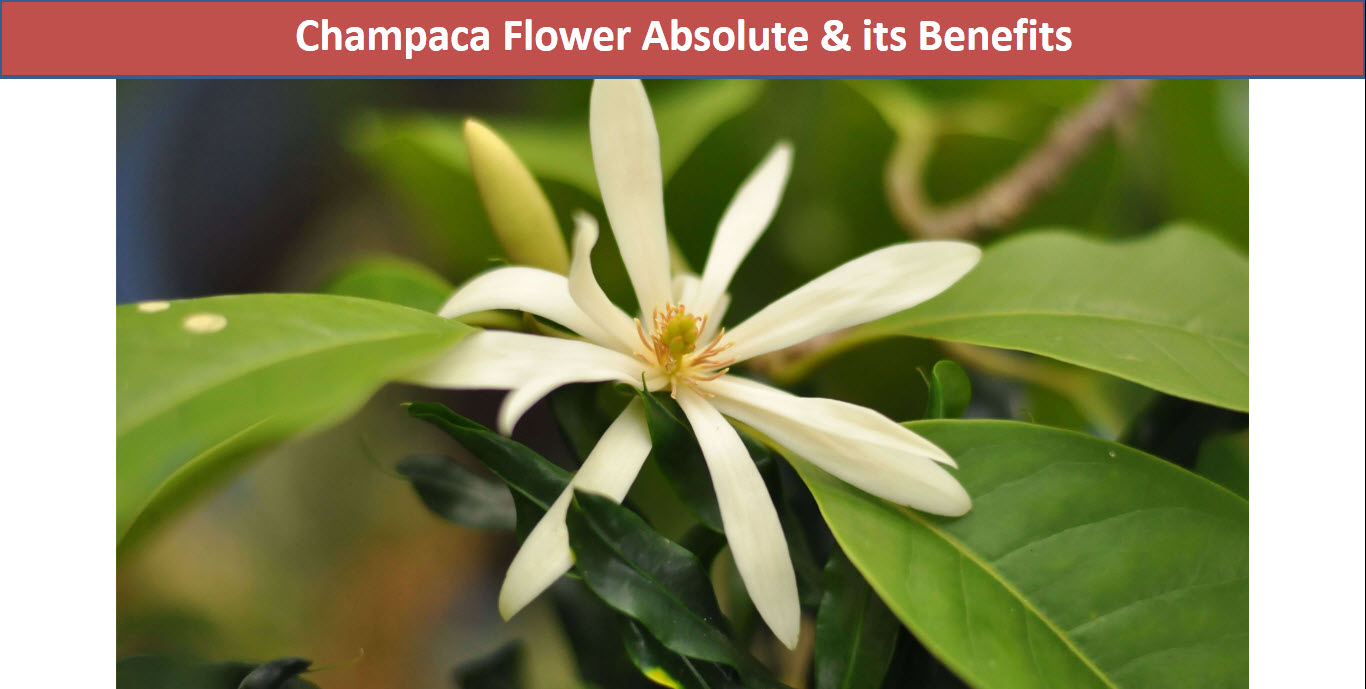 Champaca Flower Absolute & its Benefits
The Champaca Essential Oil, which is made from the plant's blossoms and leaf, is renowned for its captivating perfume and calming effects on the human body and mind. It is frequently employed in the cosmetics sector and works well in aromatherapy. Because of its dark and rich citrus note, which is utilised to produce highly intriguing aromas, it is a frequently used aroma in the perfume business.
What is Champaca Absolute Oil?
The Champaca White Absolute Oil is one of the most popular Natural Absolute Oils available in the market. This aromatic oil is extracted from the flowers of the Champaca tree. Its fragrance is very delicate and is a favorite among perfumers. It has many medicinal properties and is also popular as an anti-depressant.
The white Champaca flower is a part of the Magnolia family and is renowned for its anti-depressant properties. This floral absolute oil is a natural antioxidant, antimicrobial, and anti-inflammatory agent. It is an excellent choice for aromatherapy and is beneficial for skin rejuvenation.
This pure oil can be blended with many other essential oils. Benzaldehydes and ylang-ylang are excellent blends with this oil. However, this oil is not recommended for pregnant or nursing women. High dosages of this oil can be harmful for both the fetus and the baby.
Benefits of Champaca Absolute
Champaca Absolute is a powerful and exotic floral scent. It is an essential oil derived from the flowers of the Champaka tree. This tree is considered sacred in many parts of India and tropical Asia. Its flowers are considered to have a divine fragrance and are commonly used as decorations or as part of devotional rituals. The entire Champaca tree is also considered medicinal and is often used in perfumery.
Champaka Flower Absolute is a very popular aromatic flower in aromatherapy. Its floral aroma is quite unlike any other floral note. Its odour is deep and herbal and has a slightly anise note. It gives the wearer a sense of serenity. It also works well in Hina and Shamama blends.
The Bottom Line
Champaka Absolute has an intriguing fragrance and is often added to luxurious skincare and hair products. It has several health benefits, including anti-inflammatory and antioxidant properties. It also improves the appearance of the skin by protecting it from environmental damage and rapid aging. Its regenerating and moisturizing properties make it a great addition to cosmetics and skin care products.