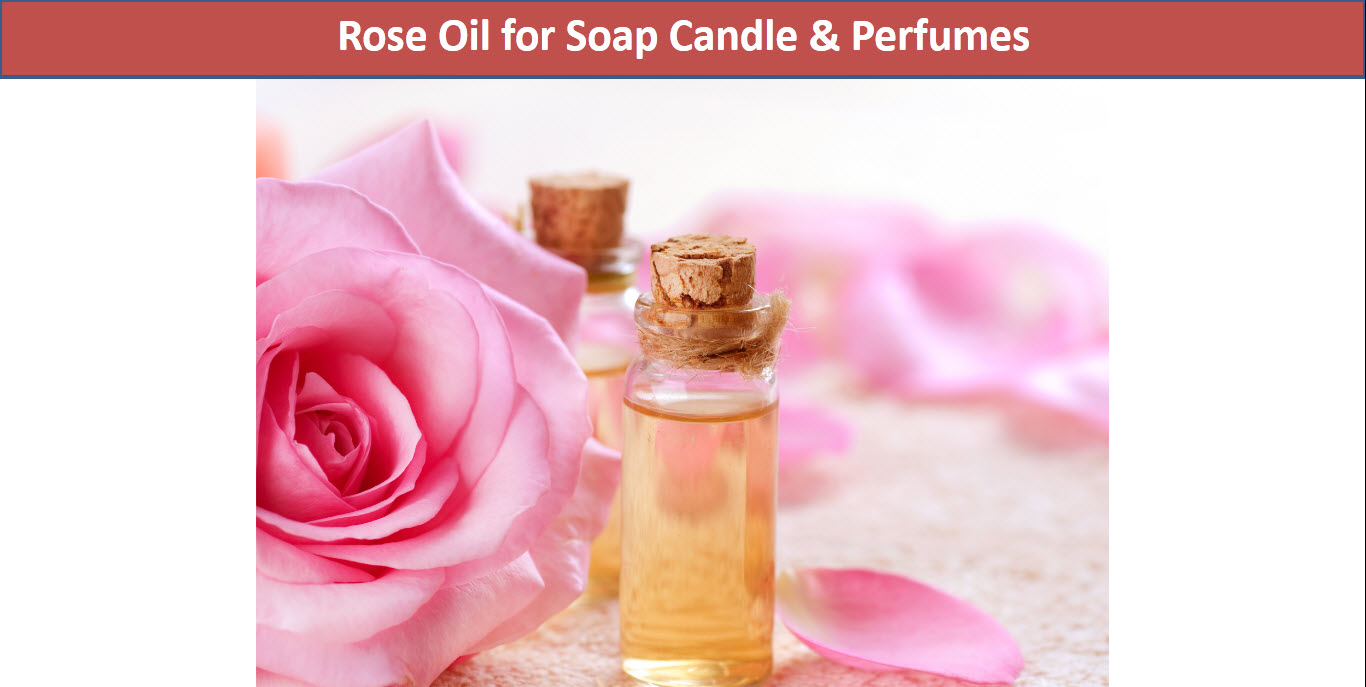 Rose Oil for Soap Candle & Perfumes
Rose oil can be used to make perfumes and soaps. There are many benefits to using this fragrant oil. For instance, it can help to relieve anxiety, relieve depression, and even help to improve your memory. It can also be used in aromatherapy.
What are the Aromatherapy Benefits of Rose Oil?
The fragrance of roses is a very popular essential oil used in perfumes, candles, and soaps. It can provide an uplifting effect on the mind and body. Its aroma is also known to have stress-relieving properties. It can be added to an aromatherapy diffuser, massaged onto the skin, or used in a bath. It is also a natural preservative in cosmetic products.
Aside from the fragrant scent, rose is also rich in vitamins and antioxidants that benefit your skin. It helps to prevent the signs of aging and promotes a youthful glow. The antibacterial and anti-inflammatory properties of the oil can help treat skin disorders.
For centuries, people have been using roses for medicinal purposes. In ancient texts, the healing properties of the rose were mentioned. Today, a new wave of perfumers is using roses in new forms. For example, it is possible to buy a rose oil that is steam distilled. While it is not as good for perfumery as rose absolute, it is a lot less expensive.
Roses are grown in Asia, Europe, North America, and Africa. They are used in aromatherapy, soaps, lotions, and perfumes. They are the symbol of love and beauty in many cultures. They have been used to ward off evil spirits. In addition, they are highly hydrating to the skin.
During times of stress or anxiety, adding a few drops of rose essential oil to an aromatherapy diffuser can soothe you. It is also effective in treating depression. In fact, a recent study found that aromatherapy improved depression symptoms more than conventional medicine. Similarly, another study found that postoperative children who inhaled rose oil experienced a substantial decrease in pain.
While there are various benefits to the use of rose oil, there are some cautions to be taken. It is best to check with your doctor before using them. In some cases, it is important to mix them with a carrier oil. Aside from that, essential oils are highly concentrated, so it is best to dilute them before applying them to your skin.
Lastly, if you are breastfeeding, it is best to avoid the use of essential oils. Generally, essential oils should be kept away from baby's mouth, since some have chemical solvents. Aside from that, it is also a good idea to keep the essential oils in a dark place. If they are exposed to light, they can damage the fragrance of the oils.
If you are using rose oil to relax, it is best to mix it with a carrier oil. You can also add it to a bath or foot bath. This is particularly helpful when you want to alleviate sore muscles or other aches. Alternatively, you can add a few drops to your hair or on a regular conditioner.
How to Create a Perfume with Rose Oil?
When it comes to perfume, you're probably familiar with the traditional rose scent. It's a staple of any maker's collection. The rose has numerous benefits, including anti-depressant, anti-inflammatory, and anti-oxidant properties. It can also help alleviate acne and eczema. If you are looking for a scent that's just as potent as a fresh bouquet of roses, you can find the magic potion in a variety of fragrance oils.
The best part about this olfactory marvel is that you can create a variety of products from it. In addition to candles, you can use it to scent body lotions, soaps, and massage oils. You can even use it to refresh your drawers and carpets!
If you're considering making your own soap or candle, you should know that some fragrance oils are better than others. There are two types: those that are synthetic from animals and those that are pure from plants. If you're concerned about your skin, you may want to avoid using these oils on your body.
Choosing the right fragrance oil for your needs isn't easy, especially if you're looking for something that lasts a long time. To achieve that, you need to choose a fragrance oil with a high concentration. A bottle of 5 ml should contain around 100 drops of liquid. You should then wait a few minutes before you begin mixing the components. Using a stick blender to accelerate the trace will be helpful.
The best way to determine which fragrance oil is best for you is to take a close look at the ingredients. Many of these oils are made from natural plant-derived essences, which are free of synthetic preservatives. If you're concerned about the quality of your homemade creations, consider purchasing a branded product.
As you're experimenting with the various fragrances, keep in mind that this oil is designed for maximum scent delivery. If you're trying to scent your drawers or soaps, you're better off applying it on your chest or behind your ear. The best fragrance oils are those with a high concentration of essential oils. You can do that by using the proper percentages and a carrier oil.
Creating a Soap with Rose Oil
The scent of roses is a powerful and romantic one. It's the symbol of love, which makes it a great candidate for adding to your soap and candles. Aside from the obvious use in a handmade soap, rose oil also has skin healing properties, which can be used to treat acne and eczema.
There are two types of rose oil: the absolute and the otto. The absolute is a thicker oil, and it's often red or orange in color. It's used to enhance the scent of other oils. The otto, on the other hand, is a pale yellow and has a spicy and floral aroma.
When choosing the right essential oil for your soap, it's important to choose the one that will last in the recipe. This is a balancing act, and you don't want to overdo it. However, the amount of the essential oil will vary depending on what you're making, and if you are using a commercial recipe, you'll need to make sure that you don't go over the allotted usage rate.
The most important function of an essential oil is the fragrance, so a good quality soap will smell wonderful. The best way to do this is to blend it with other oils, and a little creativity goes a long way. If you're looking to add an exotic scent to your handmade soap, the fragrance oils available at your local craft store can be useful.
In fact, some people actually advocate the use of essential oils in their candles. This is because of the strong and long-lasting nature of these substances. They're also ideal for freshening a drawer, or to provide fragrance to a carpet.
The ROSE soap blend was inspired by an antique hand-carved flacon containing an oil of Bulgarian roses. It features a warm and sultry aroma of roses, along with a hint of rosemary and rosewood. It's a fragrance that was created to bring a sense of harmony to the entire body.
The best scents to use in a soap are those that have a bit of everything. It's important to note that the scent of roses is the most popular, so if you're going to include this in a soap, make sure to use the best quality rose oil you can find.
The Bottom Line
Essential oils are naturally occurring and highly fragrant plant essences. They can be extracted from the leaves, stems, roots, and flowers of a variety of plants. These compounds are what create the scent of a flower, and a plethora of different oils are used in the creation of various fragrances. In making a soap, candles or perfumes it's important to know what kind of oils to use and how to use them in order to make the best soap possible.